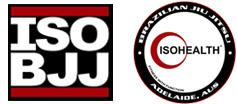 ***CLICK HERE to see our Membership Options***
MONDAY

9:00-10:00am

Kids BJJ

12:00-1:30pm

BJJ All Levels
(NoGi)

12:00-1:30pm

BJJ All Levels
(Gi)

12:00-1:30pm

Open Mat

4:30-5:30pm

Kids BJJ

12:00pm-1:00pm

MMA Stand Up Fundamentals

6:00-7:30pm

Advanced BJJ

(NoGi)

6:00-7:30pm

BJJ Fundamentals

(Gi)

6:00-7:30pm

Advanced BJJ

(Gi)

6:00-7:30pm

BJJ Fundamentals

(NoGi)

7:30-9:00pm

BJJ Fundamentals

(NoGi)

7:30-9:00pm

BJJ Fundamentals (Gi)

7:30-8:15pm

All Levels Escape & Defence

(Gi)

7:30-8:15pm

All Levels Escape & Defence

(NoGi)

8:15pm-9:00pm

Open Mat

(Gi)

8:15pm-9:00pm

Open Mat

(No Gi)
***CLICK HERE to see our Membership Options***
BJJ Fundamentals:

Aimed at White Belts and anyone else wanting to further enhance their performance of the fundamentals. This class focuses on our purposely formulated White to Blue curriculum consisting of techniques and concepts relevant to becoming a solid BJJ Blue Belt. This includes self defence techniques and fundamental sports BJJ techniques including sweeps, submissions, takedowns, edged & impact weapon defence, dealing with strikes on the feet and the ground and more! Blue belts and above are still welcome to this class to refine their fundamentals.

BJJ All Levels:

This class caters to all levels of experience from beginners to advance.

All Levels Escapes & Defence:

This class looks at the Fundamental Escapes & Defences (standing and grounded) in jiu-jitsu. Suitable for all levels and is important skill acquisition for self defence, MMA and Submission Grappling. **THIS IS A DRILLING ONLY CLASS**

Advanced BJJ:

Aimed at those who are BJJ Blue Belt and above, the techniques and concepts taught in this class focus on dealing with more specific grappling scenarios and higher level submissions/counters such as knee bars, heel hooks etc.

MMA Standup Fundamentals:

This class is a striking class focusing on the fundamentals of stance, footwork, movement, punches, kicks and takedowns.

Open Mat:

Session for Rolling/Sparring and Drilling. Open to any team members who are at a level where they are safely rolling/sparring. Standup and/or BJJ.

Kids BJJ:

This class is for ages 7-14 and is specially designed to not only teach them BJJ but to also help improve their overall physical capacity and motor skills.

NoGi:

Monday and Thursday nights are NoGi. For the sake of safety (i.e. hygiene to minimise chance transmission of MRSA, ringworm etc) it is our team policy that everyone attending NoGi wear long sleeve rash guard and also long pants (either full length compression pants under shorts or gi pants).